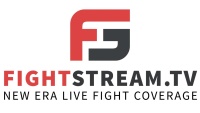 UK Pro Boxing Event 13th September
Seconds out! Bring it on! FightStream is here and they're ready to take on all comers in and outside the ring. FightStream.tv is the new online Boxing and Mixed Martial Arts streaming service delivering knockout blows to the competition from the comfort of your own living room.
Their team is passionate about three things; the sport of boxing, MMA and delivering the best live-streamed events to their customers. So when combining cutting edge technology, the best up and coming fighters together with a passionate fan base, they're going to be unstoppable.
The last few months have been difficult for everyone. Lockdowns have limited how we engage with each other and obliterated those incredible sporting events that bring us so much excitement and passion.
Fightstream say enough is enough. These restrictions are bad enough, but they've got the next best thing. If fans can't go to them, then you can bet FightStream can bring them to you, in high definition.
FightStream.tv brings you the very best that UK and European boxing and MMA has to offer, straight to your smartphone, tablet or computer. No more paying over the odds for drinks, restricted views of the fighters and over-priced merchandise, they're going to put an end to binge-watching re-runs on Netflix and instead give you something to really get your blood pumping. The platform is live-streaming some of the most promising fighters you've ever seen and you get a Hi Def ring-side seat.
The brand have teamed up with some of the very best boxers, promoters and mixed martial artists from across the UK and Europe. You get to see for yourself why they're ready to give the rest of the world a run for their money when it comes to pugilism. See first-hand why pro-boxing in the UK is so beloved and feel for yourself the intoxicating mix of blood, sweat and tears, but there's more.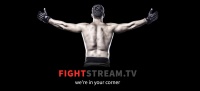 Only on FightStream.tv do you get to directly support the fighters. It's more than just shouting for them from the comfort of your sofa, a percentage of your very reasonable ticket price for the match goes to your prized fighter. In the absence of physical crowds, Fightstream are going virtual to help support the sport we all love so much and to make sure it keeps going.
By visiting their website at www.fightstream.tv, you can pick your fighter of choice ready for the next big bout on Sunday 13th September 2020. Choose between Cory Hardy, George Farrell, Alex Fearon, Ben Fields, Jake Barton, Olly Newham, Jack Bateson and more. Pick a fighter, support a fighter and be part of their corner, virtually of course.
It's an incredible bill and just one of the amazing upcoming events they've got available on the site from across the world in the coming months. If you're a Boxing or MMA fan (or both) then you won't want to miss any of them and you don't have to. They've got you covered.
In these difficult economic times, as a community, we need to come together and fight for what we believe in and the sports that we love. With FightStream, you can do just that. Support British boxers because they need your support more than ever. Together, we can make sure the towel doesn't get thrown in too soon.
Check out the website at www.fightstream.tv and see the incredible schedule they've got coming up. Pick your man, buy a ticket, support their fight and let's get it on. Professional Championship Boxing is back in business baby, and it's all systems go!
###